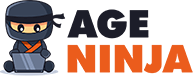 William Morris
Born on Monday March 24, 1834
✝ Died on Saturday October 03, 1896 ✝
Next unlived birthday is 186 days from now
Age in day of death: 62 years 6 months and 10 days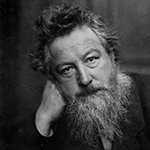 The half birthday falls on September 23, 2020 which is 4 days from now.
Category: Author, Others
Subcategory: Artist, Poet
Birth place: Walthamstow, England
Notice/discription: Arts and Crafts Movement
Find more information about William Morris on
Wikipedia.
Lets calculate your combine birthday with William Morris
and 25 interesting calculations from your date of birth.
How old is William Morris if still alive in:
Years
186
5 months
and
26 days
Months
2237
and
26 days
Interesting calculations/facts about William Morris:
Generation:
Zodiac sign: Aries ♈ (March 21 - April 19)
Chinese Zodiac sign:

Planet age
How old William Morris would be if he was born on different planet.
---
Animal age
How old William Morris would be if he was an animal.
---
William Morris Celebratebrations from his DOB
4 days from now, September 23, 2020 will celebrate 187th half birthday
31 days from now, October 20, 2020 will celebrate 71th horse's birthday
61 days from now, November 19, 2020 will celebrate 775th birthday on planet Mercury
66 days from now, November 24, 2020 will celebrate exactly 2,240 months
113 days from now, January 10, 2021 will celebrate 466th turtle's birthday
149 days from now, February 15, 2021 will celebrate 776th birthday on planet Mercury
186 days from now, March 24, 2021 will celebrate 187th birthday
194 days from now, April 1, 2021 will celebrate 304th birthday on planet Venus
218 days from now, April 25, 2021 will celebrate exactly 1,640,000 hours
237 days from now, May 14, 2021 will celebrate 777th birthday on planet Mercury
259 days from now, June 5, 2021 will celebrate 467th turtle's birthday
325 days from now, August 10, 2021 will celebrate 778th birthday on planet Mercury

---
Calendar for William Morris
Clik on exact day (green) to find out celebration.
<<
September 2020
>>
Sat
Sun
Mon
Tue
Wed
Thu
Fri
1
2
3
4
5
6
7
8
9
10
11
12
13
14
15
16
17
18
19
20
21
22

23

24
25
26
27
28
29
30
---
British textile designer, poet, novelist, translator, and socialist activist