Escalator
Next birthday in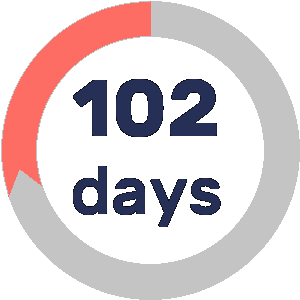 Basic information
Category
Country
United States
Description
A moving staircase
Often installed in department stores, shopping malls, airports, hotels, and public buildings.
In 1889, Leamon Souder successfully patented the "stairway" but no model was ever built.
In 1892 Jesse W. Reno patented the "Endless Conveyor or Elevator." The idea for his "inclined elevator" was originally part of his proposal to build an underground New York City subway.
In 1896 the first one was installed and demonstrated alongside the Old Iron Pier at Coney Island, New York City. Then moved to the Manhattan entrance of the Brooklyn Bridge.
His creation used steam to power to power the stairway conveyer belt that moved on a 25 degree angle.
In 1902, Reno founded Reno Electric Stairways and Conveyors, Ltd. and built functioning escalators for several American subway systems, to include a spiral escalator which was installed in the London tube. (1911, London's Underground's first escalator at Earl's Court tube station)
The escalator as we know it was redesigned in 1897 by Charles Seeberger.
The longest escalators in the world are installed in deep underground stations of the Saint Petersburg Metro (escalators up to 138 m (453 ft) long and 69 m (226 ft) high.)
The longest freestanding (supported only at the ends) escalator in the world is inside CNN Center's atrium in Atlanta (62 m (205 ft) long.)
The shortest escalator in the world is the "Puchicalator" in the Okadaya Mores shopping mall in Kawasaki Japan. Its vertical rise is 832 mm (32+3⁄4 in) and it has 5 steps
Find more information about Escalator on
Wikipedia

Celebrate NOW
Escalator - Celebrations from his DOB


10 days from now, December 13, 2023, Escalator celebrate 547th Mercury age

98 days from now, March 10, 2024, Escalator celebrate 548th Mercury age

103 days from now, March 15, 2024, Escalator celebrate 132nd birthday

186 days from now, June 6, 2024, Escalator celebrate 549th Mercury age

190 days from now, June 11, 2024, Escalator celebrate exactly 6,900 weeks

201 days from now, June 21, 2024, Escalator celebrate 215th Venus age

224 days from now, July 14, 2024, Escalator celebrate exactly 1,160,000 hours

274 days from now, September 2, 2024, Escalator celebrate 550th Mercury age

286 days from now, September 14, 2024, Escalator celebrate 133rd half birthday

287 days from now, September 15, 2024, Escalator celebrate exactly 1590 months