Roller coaster
Next birthday in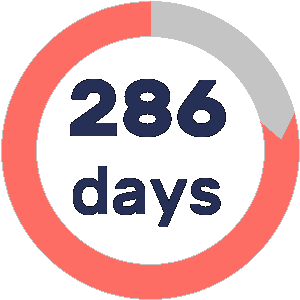 Basic information
AKA
rollercoaster
Category
Country
France
Description
type of amusement ride
The oldest roller coasters are believed are from 17th century in Russia, descended from the "Russian Mountains", located around Saint Petersburg, Russia.
Sleds or wheeled carts that were sent down hills of snow reinforced by wooden supports.
Passengers ride along the track in open cars.
The first modern roller coaster, the Promenades Aériennes, opened in Parc Beaujon in Paris in 1817. There were wheeled cars securely locked to the track, guide rails to keep them on course, and higher speeds.
However, the ride that we know today was later developed and designed based on the Mauch Chunk Switchback Railway in the United States by inventor and "father of the roller coaster", Marcus Thompson.
The loops, hills, turns, speed, dips, drops and spirals of today's coasters aren't for everyone.
Some roller coasters can loop-the-loop, but it's never perfectly circular, the loop isn't a circle itself, it's roughly the part where two circles hypothetically overlap.
The tallest roller coaster in the world is Kingda Ka at Six Flags Great Adventure in Jackson, New Jersey. You going 465 feet straight toward the sky and then down, it goes from zero to 128 miles per hour in only 3.5 seconds in order to speed you up the rails 45 stories high at a 90-degree angle.
The fastest roller coaster is Formula Rossa at Ferrari World Abu Dhabi. It goes from zero to 149 miles per hour in just 4.9 seconds. You'll peak at a maximum height of 170 feet and get an adrenaline rush worth 4.8Gs
The longest roller coaster is Steel Dragon 2000 at Nagashima Spa Land in Japan. It is 1.5 miles long, you'll be on this coaster for four minutes.
The world's oldest operating wooden roller coaster that was built in 1902. Leap-The-Dips in Altoona, Pennsylvania, it goes ten miles an hour and doesn't have seatbelts, lapbars or headrests. It was closed from 1985 until 1999.
Find more information about Roller coaster on
Wikipedia

Celebrate NOW
Roller coaster - Celebrations from his DOB


46 days from now, November 10, 2022, Roller coaster celebrate exactly 108,000,000 minutes
46 days from now, November 10, 2022, Roller coaster celebrate exactly 1,800,000 hours
46 days from now, November 10, 2022, Roller coaster celebrate exactly 75,000 days

83 days from now, December 17, 2022, Roller coaster celebrate 853rd Mercury age

96 days from now, December 30, 2022, Roller coaster celebrate 334th Venus age

104 days from now, January 6, 2023, Roller coaster celebrate 206th half birthday

171 days from now, March 15, 2023, Roller coaster celebrate 854th Mercury age

225 days from now, May 8, 2023, Roller coaster celebrate exactly 2470 months

259 days from now, June 11, 2023, Roller coaster celebrate 855th Mercury age

277 days from now, June 29, 2023, Roller coaster celebrate exactly 6,500,000,000 seconds

286 days from now, July 8, 2023, Roller coaster celebrate 206th birthday

320 days from now, August 11, 2023, Roller coaster celebrate 335th Venus age