Elvis Presley
Tuesday January 8, 1935
Tuesday August 16, 1977
Next unlived
birthday in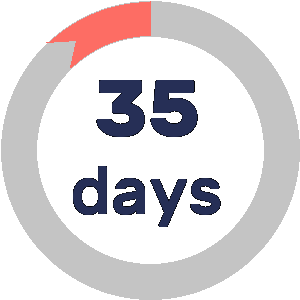 Basic information
AKA
Elvis Aaron Presley
Category
Country
United States
Birth place
Tupelo, MS, U.S.
Professional life
Elvis Presley was an American singer and actor who rose to fame in the mid-1950s and quickly became one of the most successful and influential musicians of his time. Born in Tupelo, Mississippi in 1935, Presley began singing as a child and was soon noticed for his unique style and captivating performances. He signed with Sun Records in 1954 and released his first single, "That's All Right," in July of that year.
Presley's career took off almost immediately, and he quickly became a household name. His popularity grew rapidly, and within a few years he was appearing on television and performing in sold-out concerts around the world. In 1956, Presley released his debut full-length album, Elvis Presley, which included hits like "Heartbreak Hotel" and "Hound Dog." His next album, Elvis, was released just one year later.
Presley's music evolved over the years, and by the 1970s he was singing gospel, country, and pop songs. He also appeared in several television specials, including The Frank Sinatra Timex Show: Welcome Home Elvis in 1960 and Elvis: Aloha from Hawaii in 1973.
Presley's career came to an abrupt end in 1977 when he died on Tuesday, August 16 of a heart attack at the age of 42 years, 7 months and 8 days. His death sent shockwaves throughout the music industry and the world, and he was mourned by millions of fans. Presley's legacy has endured for more than four decades, and he is still regarded as one of the most iconic and influential musicians of the 20th century. He was inducted into the Rock and Roll Hall of Fame in 1986 and the Country Music Hall of Fame in 1998.
Birthday parties and gifts
Elvis was known for his extravagant birthday parties. On his 21st birthday, he threw a lavish party at the Las Vegas Hilton and invited celebrities like Frank Sinatra, Sammy Davis Jr., and Ann-Margret. He also threw a large party for his 25th birthday.
Elvis was renowned for his generosity, and he was known to often give away cars and jewelry as gifts. He was also known to give away gold records to family and friends to commemorate his success. He was especially generous on special occasions like birthdays, anniversaries, and weddings. On his 21st birthday, he gave his mother a diamond ring, and he gave his manager a car. He also gifted his father a brand new Cadillac on his 30th birthday.
Elvis was also known to give away custom-made jewelry and clothes to his friends and family. He was a generous and thoughtful gift-giver, and his gifts were often very extravagant.
Interesting facts related to Elvis' age
Elvis was just 21 years old when he released his first album, and 22 years old when he starred in his first feature film. He was 25 when he began to make a name for himself in Hollywood, and 26 when he began his iconic Las Vegas performances.
He was 27 when he starred in his first television special and 28 when he was inducted into the Rock and Roll Hall of Fame.
He was 31 when he married Priscilla Beaulieu, and he was 42 when he tragically passed away. Elvis was always ahead of his time, and his influence and legacy will live on forever.
In 1968, when Elvis was 33, his daughter Lisa Marie Presley was born. Lisa was married to Danny Keough, Michael-Jackson, Nicolas Cage and Michael Lockwood.
Find more information about Elvis Presley on
Wikipedia

Let's calculate your combine birthday with Elvis Presley and 25 interesting calculations from your date of birth.

Interesting calculations/facts about Elvis Presley
Generation:
The Silent Generation (1928-1945)
Zodiac sign:
Capricorn ♑ (December 22 - January 19)
Nr. of Heartbeats:
3,740,659,200
Nr. of Breaths:
759,821,400
Nr. of blinks (with 8 hours of sleep every day):
526,030,200
Hair length (if it was never cut):
1,353 cm or 13.53 meters (44 feet 4.7 inches)
Nail length (if it was never cut):
3,788 mm or 3.79 meters (12 feet 5.1 inches)



Celebrate NOW
Elvis Presley - Celebrations from his DOB


28 days from now, January 1, 2024, Elvis Presley celebrate exactly 780,000 hours

36 days from now, January 8, 2024, Elvis Presley celebrate 89th birthday

54 days from now, January 26, 2024, Elvis Presley celebrate 222nd turtle age

77 days from now, February 18, 2024, Elvis Presley celebrate 370th Mercury age

96 days from now, March 8, 2024, Elvis Presley celebrate exactly 1070 months

110 days from now, March 22, 2024, Elvis Presley celebrate 145th Venus age

165 days from now, May 16, 2024, Elvis Presley celebrate 371st Mercury age

167 days from now, May 18, 2024, Elvis Presley celebrate exactly 47,000,000 minutes

184 days from now, June 4, 2024, Elvis Presley celebrate 34th horse age

200 days from now, June 20, 2024, Elvis Presley celebrate 223rd turtle age