Mars bar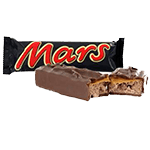 Next birthday in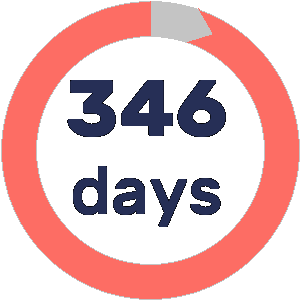 Basic information
Category
Country
United Kingdom
Description
chocolate bar
The Mars bar was first made in 1932 in Slough, England by Forrest Mars who was the son of Frank Mars. The British version of the Mars bar has caramel and nougat which is covered in milk chocolate, this is very similar to the earlier made American version of the Milky Way which was made by Forrest's father.
The first factory was in Slough and had only 12 staff to begin with, and it started producing a nougat and caramel bar covered in Cadbury's milk chocolate. The bar now has hade a few components changed to the original version but is sold worldwide (except for the US) is a black and red gold-edged writing wrapper.
Mars started on the 17th May 1932 and you can find out more on Snack History
If you want to know what your age would be on planet Mars, follow the link.
Find more information about Mars bar on
Wikipedia

Celebrate NOW
Mars bar - Celebrations from his DOB


76 days from now, August 21, 2023, Mars bar celebrate exactly 48,000,000 minutes
76 days from now, August 21, 2023, Mars bar celebrate exactly 800,000 hours

83 days from now, August 28, 2023, Mars bar celebrate 379th Mercury age

163 days from now, November 15, 2023, Mars bar celebrate 92nd half birthday

171 days from now, November 24, 2023, Mars bar celebrate 380th Mercury age

223 days from now, January 15, 2024, Mars bar celebrate 149th Venus age

225 days from now, January 17, 2024, Mars bar celebrate exactly 1100 months

259 days from now, February 20, 2024, Mars bar celebrate 381st Mercury age

307 days from now, April 8, 2024, Mars bar celebrate exactly 2,900,000,000 seconds

343 days from now, May 14, 2024, Mars bar celebrate exactly 4,800 weeks

346 days from now, May 17, 2024, Mars bar celebrate 92nd birthday