Angela Merkel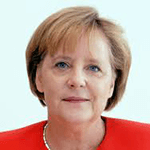 Next birthday in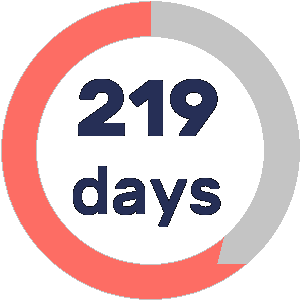 Basic information
AKA
Angela Dorothea Kasner
Category
Country
Germany
Birth place
Hamburg, Germany
German politician and scientist.
The first female chancellor of Germany.
Frequently referred to as the de facto leader of the European Union and the most powerful woman in the world.
In 2018 she announced that she had decided not to run for re-election in the 2021 federal election.
In 2021 Olaf Scholz became Chancellor of Germany.
Find more information about Angela Merkel on
Wikipedia

Let's calculate your combine birthday with Angela Merkel and 25 interesting calculations from your date of birth.

Interesting calculations/facts about Angela Merkel
Generation:
Baby boomers or Generatin W (1946-1964)
Zodiac sign:
Cancer ♋ (June 21 - July 22)
Chinese zodiac sign:
Horse
Nr. of Heartbeats:
2,920,204,800
Nr. of Breaths:
593,166,600
Nr. of blinks (with 8 hours of sleep every day):
410,653,800
Hair length (if it was never cut):
1,056 cm or 10.56 meters (34 feet 7.8 inches)
Nail length (if it was never cut):
2,957 mm or 2.96 meters (9 feet 8.4 inches)



Celebrate NOW
Angela Merkel - Celebrations from his DOB


36 days from now, January 15, 2024, Angela Merkel celebrate 70th half birthday

42 days from now, January 22, 2024, Angela Merkel celebrate 47th elephant age
42 days from now, January 22, 2024, Angela Merkel celebrate 113rd Venus age

67 days from now, February 16, 2024, Angela Merkel celebrate exactly 610,000 hours

68 days from now, February 17, 2024, Angela Merkel celebrate 37th Mars age

74 days from now, February 23, 2024, Angela Merkel celebrate 289th Mercury age

113 days from now, April 3, 2024, Angela Merkel celebrate exactly 2,200,000,000 seconds

143 days from now, May 2, 2024, Angela Merkel celebrate 174th turtle age

162 days from now, May 21, 2024, Angela Merkel celebrate 290th Mercury age

219 days from now, July 17, 2024, Angela Merkel celebrate 70th birthday
219 days from now, July 17, 2024, Angela Merkel celebrate exactly 840 months

250 days from now, August 17, 2024, Angela Merkel celebrate 291st Mercury age