Tsar Nicholas II
Monday May 18, 1868
Wednesday July 17, 1918
Next unlived
birthday in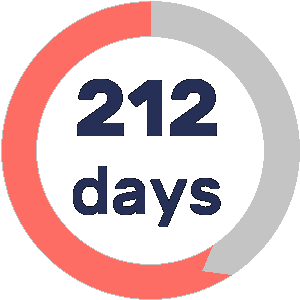 Basic information
AKA
Nicholas II , Nikolai II Alexandrovich Romanov
Category
Subcategory
Country
Russia
Birth place
Pushkin, Russia
know also as Saint Nicholas the Passion-Bearer, born : 18 May [O.S. 6 May] 1868
Last Emperor of all Russia from1 November 1894 – 15 March 1917. He was forced to abdicate the throne, thereby ending the Romanov dynasty's 300-year rule of Russia.
Find more information about Tsar Nicholas II on
Wikipedia

Let's calculate your combine birthday with Tsar Nicholas II and 25 interesting calculations from your date of birth.

Interesting calculations/facts about Tsar Nicholas II
Zodiac sign:
Taurus ♉(April 20 - May 20)
Nr. of Heartbeats:
6,455,116,800
Nr. of Breaths:
1,311,195,600
Nr. of blinks (with 8 hours of sleep every day):
907,750,800
Hair length (if it was never cut):
2,335 cm or 23.35 meters (76 feet 7.2 inches)
Nail length (if it was never cut):
6,537 mm or 6.54 meters (21 feet 5.4 inches)



Celebrate NOW
Tsar Nicholas II - Celebrations from his DOB


1 days from now, October 19, 2021, Tsar Nicholas II celebrate 637th Mercury age

30 days from now, November 16, 2021, Tsar Nicholas II celebrate 154th half birthday

78 days from now, January 4, 2022, Tsar Nicholas II celebrate 383rd turtle age

89 days from now, January 15, 2022, Tsar Nicholas II celebrate 638th Mercury age

140 days from now, March 7, 2022, Tsar Nicholas II celebrate 250th Venus age

151 days from now, March 18, 2022, Tsar Nicholas II celebrate 26th dog age
151 days from now, March 18, 2022, Tsar Nicholas II celebrate 104th elephant age

177 days from now, April 13, 2022, Tsar Nicholas II celebrate 639th Mercury age

212 days from now, May 18, 2022, Tsar Nicholas II celebrate 154th birthday

215 days from now, May 21, 2022, Tsar Nicholas II celebrate exactly 81,000,000 minutes
215 days from now, May 21, 2022, Tsar Nicholas II celebrate exactly 1,350,000 hours

224 days from now, May 30, 2022, Tsar Nicholas II celebrate 384th turtle age